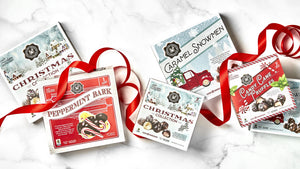 HO HO HO !
Shop Christmas!
Family & Chocolate
In 1981, Dan and Rosalie Abel started crafting chocolates in small batches. Today, they are joined by their three children, Christina, Dan Jr. and Christopher - as well as the finest team of artisan candy makers working side-by-side crafting chocolate truffles, caramels, peanut butter cups and craft chocolate bars!
Sincerely,
The Abel Family
(Official Taste Testers)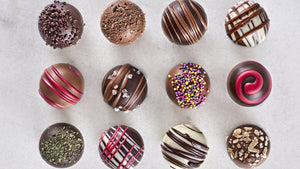 made by hand
artisan truffles
Each one of our bite sized truffles are hand-decorated by our artisan chocolatiers. Choose from Raspberry, Chocolate, Caramel Fudge Brownie, German Chocolate, Mint, Espresso (to name a few)
Shop Truffles
Where to Find our Products
gourmet
peanut butter cups
Indulge in our smooth and creamy peanut butter and premium chocolate. Trust us...once you try our peanut butter, you will be hooked!
SHOP NOW
Changing The World with chocolate®